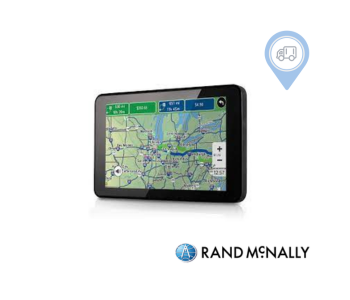 Rand McNally TND 740: Your Ultimate Truck Navigation Device
Introducing the Rand McNally TND 740, designed to revolutionize your driving experience. With its cutting-edge technology and comprehensive features, this 5th-generation device is a game changer for fleet managers and professional drivers alike.
Stay connected and informed with the TND 740's WiFi connectivity services, which provide you with real-time updates on fuel prices and weather conditions. This valuable information allows you to plan your routes more efficiently and make informed decisions on the road.
Navigating through complex intersections becomes a breeze with the TND 740's superior lane guidance. Its 7-inch high-definition screen ensures a clear and vibrant display, providing you with an optimal viewing experience. Equipped with a quad-core processor, this device delivers lightning-fast route calculations, saving you time and optimizing your efficiency.
Forget about storage limitations with the TND 740's ample storage space, allowing you to store and access your navigation data seamlessly. Say goodbye to lags and delays as you navigate various routes effortlessly.
But the TND 740 offers much more than exceptional navigation capabilities. It's also equipped with a host of additional features to enhance your overall driving experience. From audio output capabilities to customizable prompts, this device meets your unique preferences and requirements.
Experience the power and convenience of the Rand McNally TND 740, the ultimate truck navigation device that will elevate your journey to new heights. Stay ahead of the curve with its advanced features and cutting-edge technology, making every trip more efficient, informed, and enjoyable. Upgrade to the TND 740 and embark on a new level of truck navigation.
Key features:
GPS navigation system for vehicles: Benefit from reliable and accurate GPS navigation specifically tailored for trucks.
Truck-specific routing: Plan routes that take into account truck-specific restrictions and preferences, such as bridge heights and weight limits.
Free map updates: Enjoy free map updates to ensure navigation information remains current and accurate.
Over-the-air map updates: Stay current with over-the-air map updates, ensuring you have the latest information without the need for manual downloads.
Driver and vehicle inspection reports: Simplify reporting processes with integrated features that make driver and vehicle inspection reporting easy.
Audio output capability: Connect the TND 740 to your truck's audio system for enhanced audio output.
Customizable warnings: Personalize your navigation experience by customizing warnings for grades, curves, speed limit changes, and more.
Advanced Lane Guidance: Navigate complex road junctions with confidence thanks to detailed and intuitive lane guidance.
Electronic driver logs: Streamline your record-keeping with electronic driver logs, making compliance with ELD regulations effortless.
Driver scorecard: Monitor and improve your driving performance with the driver scorecard function.
Driving Hours Alerts and Warnings: Stay informed and comply with Hours of Service (HOS) alerts and warnings.
Notable features:
Route planning: Use truck-centric software to analyze and display relevant information such as motel prices, local fuel options, and parking availability. Plan routes in advance, optimize fuel economy and compare tolled and non-tolled routes to minimize costs.
Dynamic maps: The TND 740 presents a wealth of information simultaneously, including selected routes, alternatives, safety cameras, lane guidance, and warnings of hills, speed traps, and curves. Maps are updated regularly, reflecting real-time traffic conditions and suggesting alternative routes to avoid traffic jams.
Fast processing: Equipped with a powerful quad-core processor and ample storage capacity, the TND 740 delivers lightning-fast route guidance,making it one of the fastest GPS navigation devices on the market.
E-Logging: ELD Ready: It seamlessly logs data from compatible ELD devices, making it an invaluable tool for professional truckers and owner-operators. Store and analyze up to 6 months of electronic logging data along with on-board metrics.
Pricing and compatibility:
The Rand McNally TND 740 is priced at approximately $400, excluding shipping and handling. To combine the TND 740 with the DC 200 S, the combined hardware cost would be approximately $800. The TND 740 is compatible with Rand McNally electronic logging devices (ELD 50, DC 200, or DC 200 S) that use the DriverConnect application.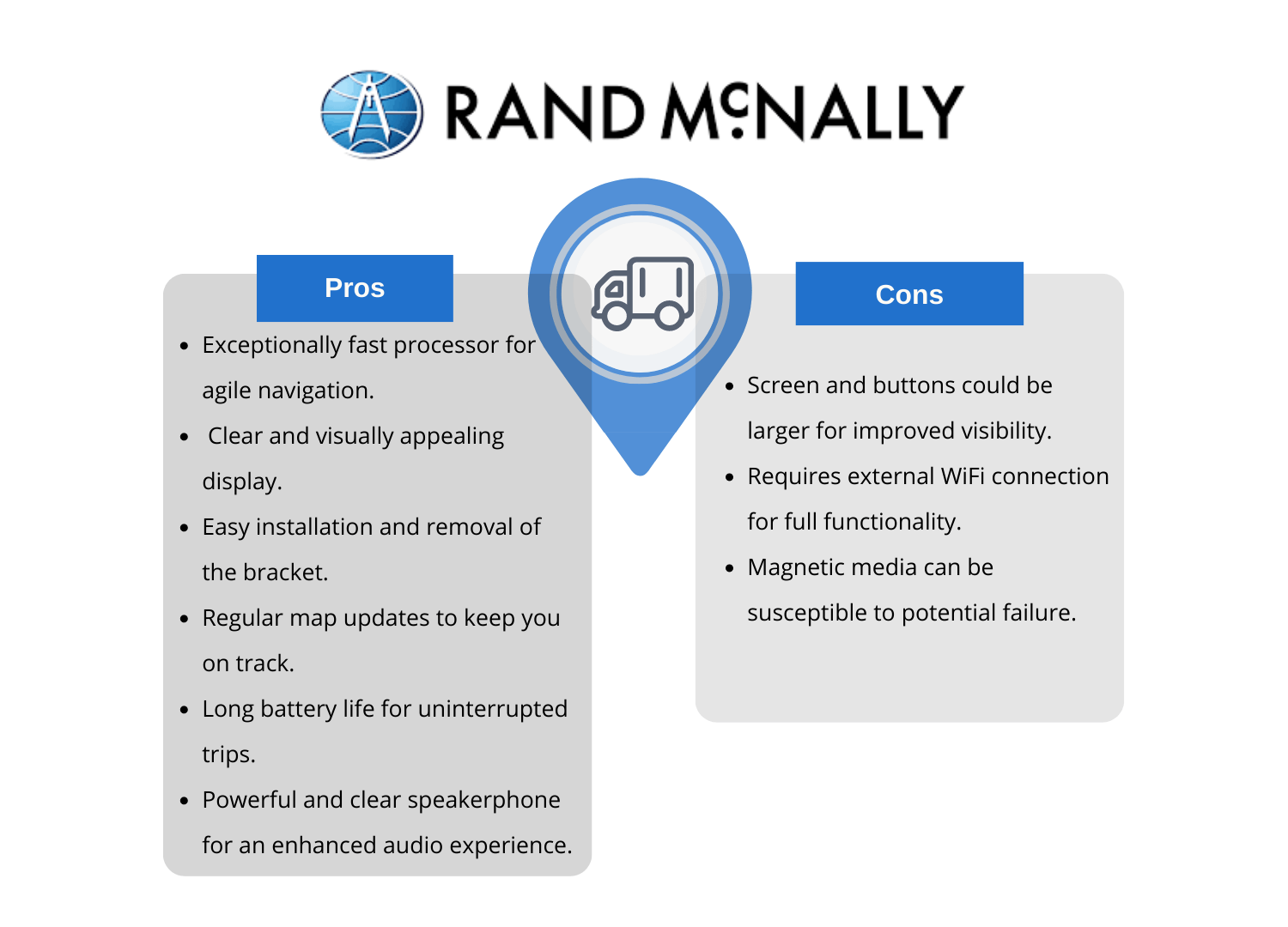 Experience the pinnacle of truck navigation with the Rand McNally TND 740. With its cutting-edge features, intuitive interface, and reliable performance, this device is designed to elevate your driving experience. Stay ahead of the curve and invest in the Rand McNally TND 740 today. 
{{ reviewsTotal }}
{{ options.labels.singularReviewCountLabel }}
{{ reviewsTotal }}
{{ options.labels.pluralReviewCountLabel }}