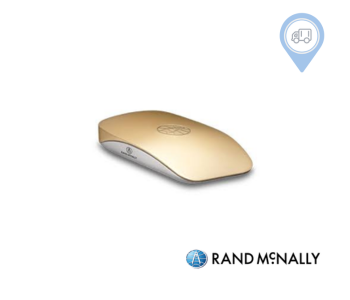 Product short description
Easy log certification via user-friendly interface on smartphones or tablets. Ideal for small fleets, Rand McNally DC 200 streamlines fleet management.
Advanced Fleet Management and Electronic Logging with Rand McNally DC 200
Take your fleet management skills to the next level with the Rand McNally DC 200. This innovative device combines electronic logging with comprehensive fleet management features, allowing drivers to certify and check their logs using their own cell phones or tablets. Designed for flexibility and convenience, the DC 200 is compatible with Android and iOS devices, as well as the latest Rand McNally devices. Whether you are an owner-operator or manage a small fleet, the DC 200 is packed with a wide range of features that will revolutionize your fleet management experience.
Key features and benefits:
Seamless integration: The Rand McNally DC 200 seamlessly integrates electronic logging with complete fleet management functions, eliminating the need for multiple devices or complex configurations.
Log Certification and Verification: Drivers can easily certify and check their logs using their own cell phones or tablets, providing an easy-to-use and familiar interface for efficient log management.
Compatibility: The DC 200 is designed to work with Android and iOS devices, allowing drivers to take advantage of their preferred operating system for a seamless experience.
Fleet management features: In addition to electronic logging, the DC 200 offers a full suite of fleet management features. From monitoring vehicle performance to tracking maintenance schedules, this device provides valuable information to optimize your fleet operations.
Flexible connectivity: Whether you choose to connect to an Android or iOS device or use a newer Rand McNally device, the DC 200 ensures flexibility in connectivity options to suit your specific needs.
Improved Efficiency: With the DC 200, fleet managers and owner-operators can streamline their operations, resulting in improved efficiency and reduced costs. Real-time access to critical data enables better decision making and proactive management.
Compact and sleek design: The DC 200 features a sleek and compact design, making it easy to integrate into your existing configuration without taking up unnecessary space.
Ideal for small fleets and owners: The DC 200 is perfectly suited for owner-operators and small fleets looking for a cost-effective yet powerful fleet management solution.
Other key features:
Integrated modem: With the DC 200's integrated modem, you can easily track multiple vehicles and generate hours-of-service (HOS) reports without relying on data from your cell phone. Enjoy reliable access to data, no matter where your fleet operates.
10 diagnostic gauges: Gain valuable insight into your fleet's performance with the DC 200's 10 different diagnostic gauges. Monitor crucial engine data such as oil pressure, average fuel consumption, liters per hour, battery voltage, coolant temperature, and much more. All data is seamlessly transmitted to the application for easy monitoring and analysis.
6 months of E-Log history: Benefit from the DC 200's extensive E-Log history function. Store, view, and print a wide range of fleet management data in the DriverConnect portal. Track vehicle status, monitor trucks, and get near-real-time updates on multiple trucks, all conveniently accessible from a single location.
Simple installation:
The DC 200 offers a hassle-free installation process. Simply connect the device to the vehicle's JBUS diagnostic port using the included Y-cable. It is compatible with both 6-pin and 9-pin diagnostic ports. Once connected, the device immediately links to the DriverConnect application and begins transmitting e-logging information. The entire installation process typically takes about 30 minutes.
How it works:
Using the Rand McNally DC 200 is as easy as following three simple steps:
Plug in: Connect the cable to the J-Bus port on your truck.
Download and Subscribe: Download the DriverConnect application and subscribe to a service plan that fits your needs.
Pair: Pair your smartphone or tablet with the DC 200 via Bluetooth for seamless data transfer.
Price:
The Rand McNally DC 200 is affordably priced at approximately $400. Plus, you have two service plan options to choose from:
Compliance Plan ($19.99): Includes hours-of-service logging, DVIR, two-way messaging, and vehicle tracking.
Core Plan ($24.99): Offers Hours of Service Logging, DVIR, Two-Way Messaging, Vehicle Tracking, IFTA Reporting, Forms, and Workflow.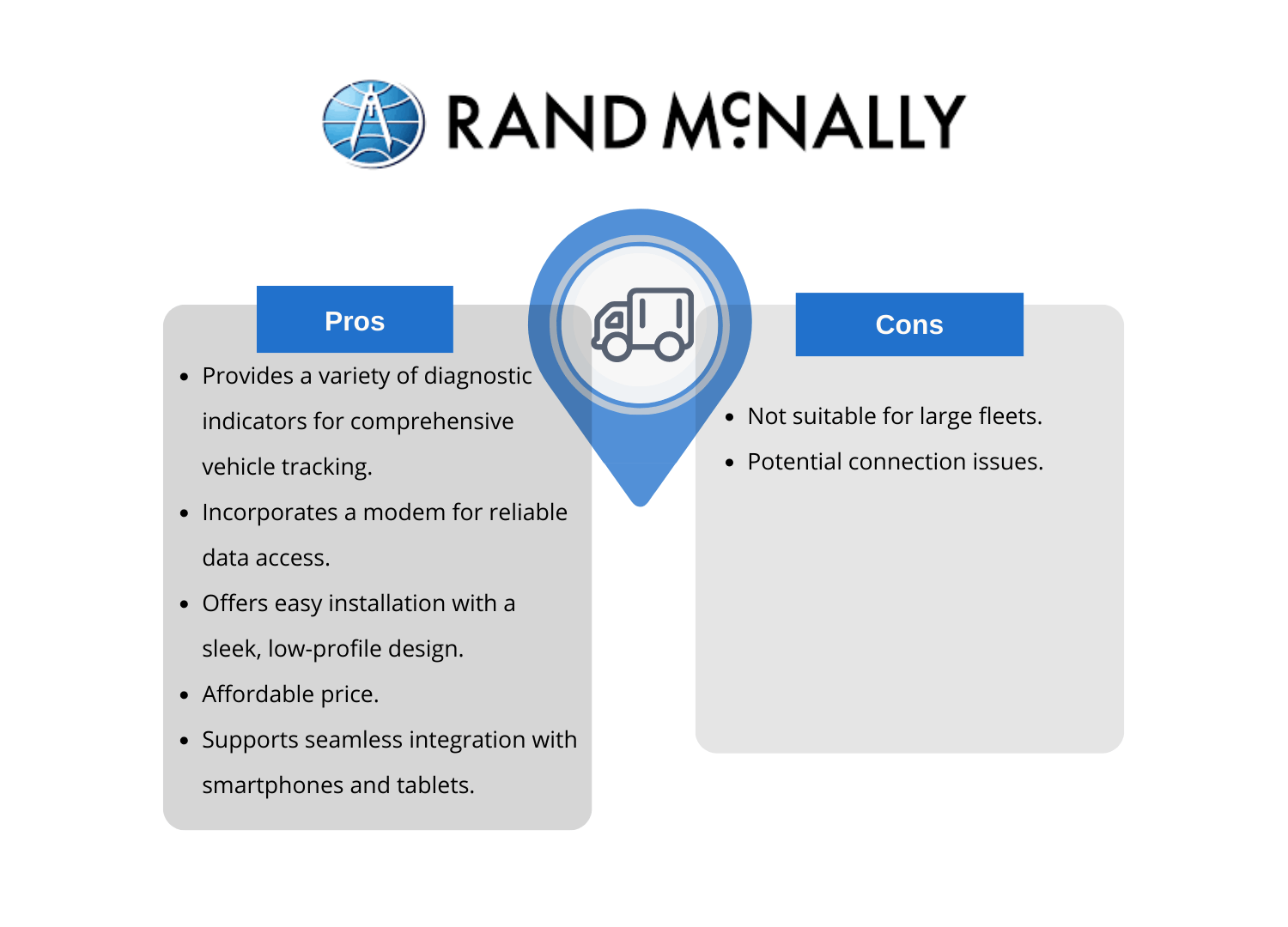 Upgrade your fleet management capabilities with the Rand McNally DC 200 today. Enjoy advanced electronic logging and powerful fleet management features on one convenient device. Improve your operations, gain valuable information, and effortlessly comply with regulations. Invest in the Rand McNally DC 200 and propel your fleet to success.
{{ reviewsTotal }}
{{ options.labels.singularReviewCountLabel }}
{{ reviewsTotal }}
{{ options.labels.pluralReviewCountLabel }}