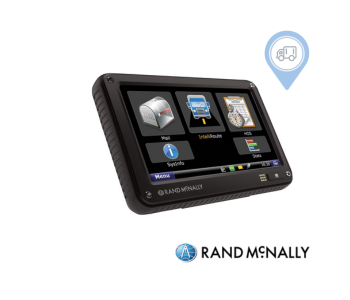 Product short description
The Rand McNally TND 760 is a powerful electronic logging and fleet management device that combines advanced network, monitoring, and mapping technologies.
Rand McNally TND 760: Improving efficiency
Experience the pinnacle of electronic logging and fleet management with Rand McNally's TND 760. This state-of-the-art device seamlessly integrates network, monitoring and mapping technologies to not only meet electronic logging regulations, but also optimize transportation operations.
Designed with compatibility in mind, the TND 760 integrates effortlessly with existing navigation hardware, making it the perfect choice for drivers already familiar with Rand McNally devices and fleet managers looking for a seamless transition to electronic logging. While its appearance may look a bit dated, don't let that fool you: the TND 760 is packed with an impressive array of features that elevate fleet management to new heights.
From automated monitoring and extensive reporting capabilities to enhanced mapping functionalities, this device is a valuable tool that enables fleet managers to streamline operations, improve efficiency and ensure compliance. Don't compromise the performance and reliability of your fleet management system – choose the Rand McNally TND 760 and experience the perfect synergy of technology and functionality.
Key features:
Automated Hours of Service: Maintain compliance with automated HoS tracking, alerts, and warnings. Access hours of service data through the Connect web portal, allowing you to monitor drivers in real-time and ensure asset safety.
IntelliRoute truck-specific navigation: Plan routes based on truckload type, weight, height, and width. Discover repair centers, overnight parking options,  and dining establishments along the way, improving efficiency and convenience.

Messaging: Send and receive text and form-based messages. Share PDF attachments, view and certify records, and enjoy features such as mobile communication, text-to-speech message playback, and WiFi connectivity.

Vehicle inspection reports: The TND 760 is compliant with 49 CFR 396.13 and 396.11. Easily access information online, generate preferred reports, and record repairs, ensuring compliance and streamlined maintenance.
Additional features:
Driver and vehicle performance scorecard: Monitor and analyze driver and vehicle performance metrics to improve efficiency and safety.
Cartography: Benefit from comprehensive mapping solutions, including 3D and 2D maps, dynamic maps of other vehicles, and optimized route suggestions.
Safe driving mode: Activate safe driving mode for distraction-free driving, prioritizing safety and minimizing risks.
Vehicle maintenance reports: Streamline vehicle maintenance with reporting capabilities, ensuring timely repairs and minimizing downtime.
Critical Event Reporting: Identify critical events such as hard braking, fuel consumption, engine over-revving, and overspeeding, enabling proactive maintenance and minimizing risks.
Installation: Installation of the TND 760 is a hassle-free process. Simply connect the cable to the truck's diagnostic port. The device features a 7-inch display and can be placed comfortably inside the cab without hindering activities. Unlike other devices, there are no additional cables, fuses, adapters, or complex systems to deal with. Enjoy a hassle-free installation experience.
Price:
The Rand McNally TND 760 offers an affordable telematics solution. Although the initial cost is around $799 it is considered one of the most affordable options on the market. Monthly service plans are tailored to various needs and budgets, with three options available: the EOBR Plan (approximately $30/month), the Basic Plan ($50/month), and the Enterprise Plan ($70/month). Each plan offers different features, so choose the one that best suits your needs.
Rand McNally TND 760 Pro and Cons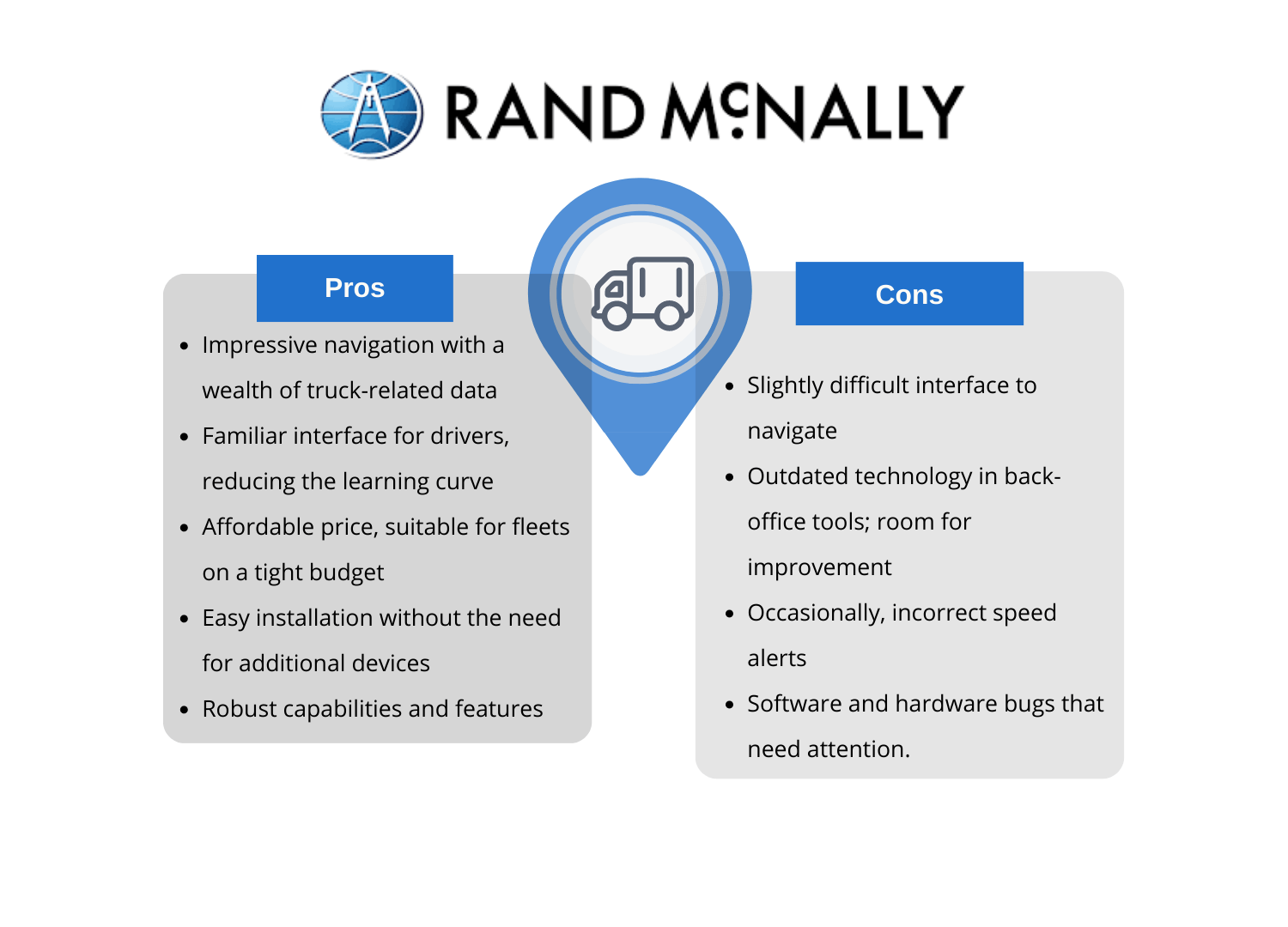 Experience greater efficiency and compliance with the Rand McNally TND 760. Its advanced features and user-friendly design make it an excellent choice for fleet managers and drivers alike. Streamline your operations, improve safety, and embrace the future of trucking technology with the Rand McNally TND 760.
{{ reviewsTotal }}
{{ options.labels.singularReviewCountLabel }}
{{ reviewsTotal }}
{{ options.labels.pluralReviewCountLabel }}