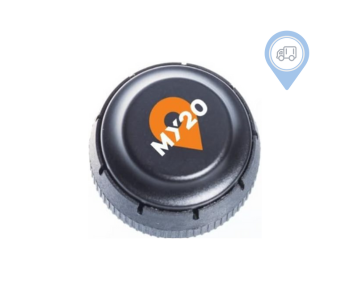 Product short description
Elevate fleet management with My20 ELD. Streamlined compliance, dynamic load matching, real-time tracking, and exceptional efficiency.
Experience Seamless Fleet Management with My20 ELD
Konexial's mission can be summed up in just two words: Drive Life. This philosophy drives their commitment to crafting technology that simplifies drivers' lives and empowers owner-operators. At the heart of Konexial's ethos is a dedication to enhancing every facet of life – economic, environmental, social, spiritual, and physical.
Hailing from the United States, Konexial boasts extensive experience in delivering products and services that bridge drivers with real-time data, enhancing communication and visibility through the devices they already possess – their smartphones.
Discover the My20 ELD Difference
In essence, presents a streamlined ELD solution that effortlessly connects to the truck engine, automatically recording driving time. Beyond ensuring Hours of Service (HOS) compliance, this all-in-one marvel significantly improves the overall driving experience.
Consider it as your driving companion. It not only logs HOS and tracks driver location for FMCSA compliance but also introduces dynamic load matching, route mapping, navigation, and more.
An Ingenious Solution
The My20 ELD system comprises telematics software and hardware to capture driver activity. Beyond time savings, it translates into increased earnings without piling on the miles.
Simple as 1-2-3-4
Using My20 ELD is as simple as it gets. Just follow these four easy steps:
Download: Get the My20 ELD app from Google Play or the Apple App Store.
Install: Place the My20 ELD hardware in your vehicle's diagnostic port (ECM).
Link: Connect the app to your phone via Bluetooth.
Track: Now, you're ready to roll! Audit logs, track HOS, earn rewards, and more.
Budget-Friendly Options
It offers two payment plans for its bring-your-own-device model:
12 months: $300
25 months: $600
Additionally, you'll need to invest $129 in the My20 connector for your truck. If your pin arrangement differs (9-pin), an adapter is required.
Highlights of My20 ELD
This ELD solution is synonymous with feature-rich functionality that optimizes fleet earnings. Among its offerings are:
Driver Vehicle Inspection Report (DVIR)
Dynamic Load Matching (DLM)
Engine Info (faults, MPGs, etc.)
Fuel Information
Two-way messaging
GPS Tracking
Driver's Location
Log Auditing
Time
MY20 rewards
Maps
Exceptional customer support
Effortless Installation
My20 ELD accommodates 9-PIN ECM or OBD-II port connections, ensuring compatibility with any vehicle. This pocket-sized device measures just 1.5 x 1.7 x 1 inches, ensuring minimal intrusion in the truck.
Ideal for All
It serves dispatchers, drivers, fleet managers, and owner-operators with real-time GPS data that enhances shippers' satisfaction. The product aligns seamlessly with the requirements of ELD mandates.
Empowering App
The My20 app, powered by GoLoad service, presents real-time GPS tracking and cloud technology to unlock the full potential of E-logs. Compatible with Android 5.0 (and higher) and iOS 10.0 (and higher) devices, this app guarantees ease of use and efficiency.
Elevate Your Fleet with My20 ELD
Choosing My20 ELD means embracing a host of benefits that translate into more for less:
Bid farewell to paper logs.
Fuel rewards program for extra savings.
User-friendly design for intuitive use.
Hassle-free log editing.
Real-time Dynamic Load Matching for better revenue.
Advanced route mapping and navigation.
Comprehensive ELD supporting documents.
FMCSA compliance and more.
Your ELD Solution
This ELD is not just about meeting compliance; it's about surpassing it. With edge computing technology, My20 ELD rises above the competition, ensuring complete FMCSA approval and effortless compliance.
Pros and Cons
Pros:
Abundant features
Intuitive app
Simple installation
Exceptional customer service
Affordable
Streamlined fleet management
Cons:
Occasional app status changes
Connectivity challenges
The Ultimate Verdict
In summation, My20 is your ultimate electronic logging device (ELD) solution, catering to both independent owner-operators and fleet managers across the US. It delivers far more than just FMCSA compliance; it's a powerhouse of features including real-time GPS tracking, DVIR, Log Auditing, and dynamic load matching. It's a tool designed to enhance the driving experience, increase earnings, and elevate your fleet to new heights.
When you choose Konexial's My20 ELD, you're choosing innovation, simplicity, and efficiency. It's time to revolutionize your fleet management with My20 ELD.
{{ reviewsTotal }}
{{ options.labels.singularReviewCountLabel }}
{{ reviewsTotal }}
{{ options.labels.pluralReviewCountLabel }}