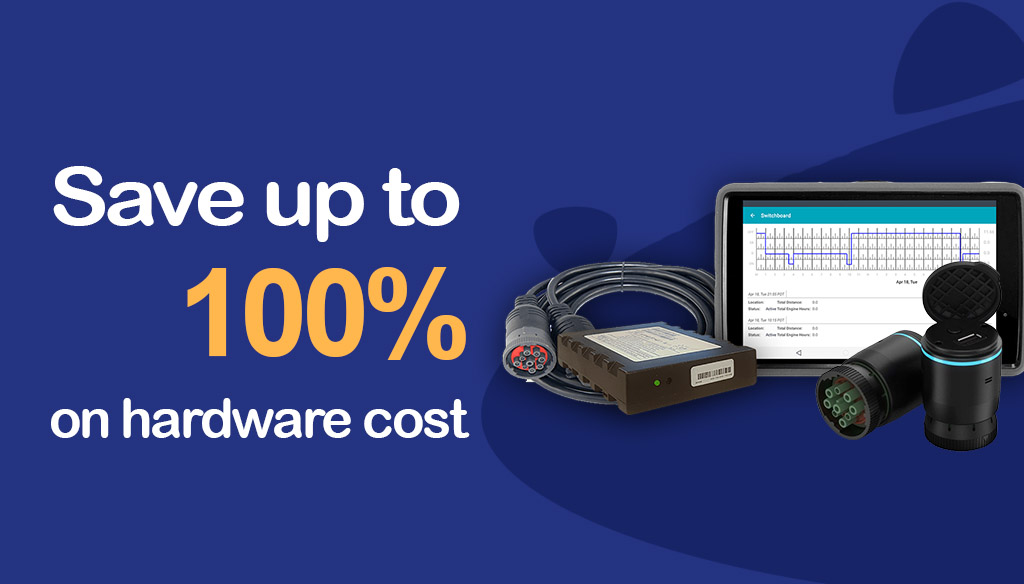 Save 100% on hardware costs
ELDs with no hardware cost are a great fit for larger fleets to save up some extra costs. There are many companies offering high-level technology for free along with monthly subscription charges.
Сonditions:
The hardware is available for free with a contract of at least 1 year.
Product Sale & Special Offers